Stephanie Pollock
Business Activator | Leadership Coach | Coffee Lover
If there's one thing I've learned from close to a decade as a leadership coach, it's that hobbyists rarely make history.
If you want to change your personal economy, your clients + customers' lives, and the state of your industry, you've got to GO PRO.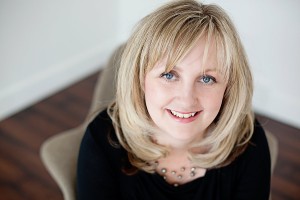 For me, GOING PRO means cultivating a business that flows with such precision + grace, you don't have to waste any unnecessary time + energy on fiddly minutia. Your mailing list WORKS. Your products SHIP. Your programs FILL. Your branding is SOLID. You've built a foundation for sustainable profits — and you've created the space to step into your greatness. But making that step? Not always so simple. And that's where my skills come out and play. As a business activator + leadership coach, I turn hobbyists into entrepreneurs, and turn entrepreneurs into luminaries.
I'm highly-caffeinated, proudly Canadian, fiercely loving, and deeply allergic to bullshit.
I want to figure out how to amplify your courage, just as much as I want to crystalize your brand. I believe in taking extreme responsibility for your business + your life — and for me, the sound of whining is like nails on a chalkboard. I've rocked the corporate world + nabbed the fat paychecks, but left it all in the dust to build my own empire — with two kidlets in tow. I've been recognized as a Top 40 Under 40 changemaker in my region. I've been profiled and spotlighted in national media. I've been a featured entrepreneur in Crave: The Urban Girl's Manifesto. I've completed an elite Leadership Training program, and received kudos from the governor general for my business prowess.
Sometimes I lead with my ego. Sometimes I lead with my truth. Sometimes, it's tricky to tell the difference. But I'm getting better all the time. I don't believe that the world was designed to please us, but I do believe that we have the privilege of designing our worlds.
To sum + seal it all up: I'm not for everyone. But I might be for you. Only you know for certain. But I will tell you this: work with me, and we're going to change history. Or at the very least — your personal power to earn, live + create, like a PRO.
CONNECT WITH ME:
Twitter: @steph_pollock
Facebook: stephaniepollockinc
Instagram: /stephaniepollock
Email: hello AT stephaniepollock DOT com