Stephanie Pollock
Leadership Coach | Podcaster | Coffee Lover
If there's one thing I've learned from close to a decade as a leadership coach, it's that hobbyists rarely make history.
If you want to change your personal economy, your clients + customers' lives, and the state of your industry, you've got to go beyond PRO.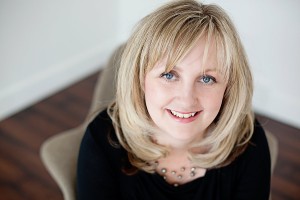 For me, that means cultivating a business that flows with such precision + grace, you don't have to waste any unnecessary time + energy on fiddly minutia.
AND — you know you're capable of more.
Tremendously so. It's just not . . . happening.
If you've been hovering around GREATNESS for months, or even years — sidestepping the speaking gigs you secretly want, ignoring the interview ops you know you could rock, and pushing aside that one monumental project that could really change everything — it's time to renew your commitment to your business + the people you serve, in a fundamental way.
It's time to go beyond pro — beyond profits, beyond branding, beyond blog posts and twitter feeds and daily routines. It's time to tap the pulse of your Greatness.
To claim the responsibility you've earned. To get the recognition you deserve. And to ground your work in clear, unwavering PURPOSE.
But making that step? Not always so simple.
And that's where my skills come out and play. As a leadership coach, I turn hobbyists into entrepreneurs and turn entrepreneurs into luminaries.
I'm highly-caffeinated, proudly Canadian, fiercely loving, and deeply allergic to bullshit.
I want to figure out how to amplify your confidence, just as much as I want to strengthen your skills. I believe in taking extreme responsibility for your business + your life — and for me, the sound of whining is like nails on a chalkboard.
I've rocked the corporate world + nabbed the fat paychecks, but left it all in the dust to build my own empire — with two kidlets in tow. I've been recognized as a Top 40 Under 40 changemaker in my region. I've been profiled and spotlighted in national media. I've been a featured entrepreneur in Crave: The Urban Girl's Manifesto. I've completed an elite Leadership Training program and received kudos from the governor general for my business prowess.
Sometimes I lead with my ego. Sometimes I lead with my truth. Sometimes, it's tricky to tell the difference. But I'm getting better all the time. I don't believe that the world was designed to please us, but I do believe that we have the privilege of designing our worlds.
To sum + seal it all up: I'm not for everyone. But I might be for you. Only you know for certain.
But I will tell you this: work with me, and we're going to change history. Or at the very least — your personal power to earn, live + create, like a PRO.
WORK WITH ME: 
Here's how we can make magic together.
CONNECT WITH ME:
Twitter: @steph_pollock
Facebook: stephaniepollockinc
Instagram: /stephaniepollock
Email: hello AT stephaniepollock DOT com