Get Started
Welcome! Take a look around and dig in.
Hello + Welcome!
I'm Stephanie Pollock, Business Strategist & Leadership Coach.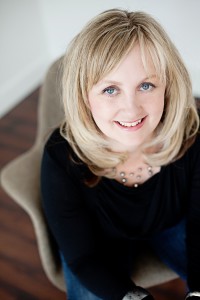 My business helps women entrepreneurs develop and activate their leadership skills and business acumen so that they can build enduring and prosperous businesses they love.
I've been in business for 9 years, and a student and teacher of leadership for close to 20.
You can read more about me and my story here.
I write, speak and podcast about leadership, entrepreneurship, productivity and personal potential.
Each week, I sent out my latest blog & Beyond PRO Podcast (2x/week) – full of leadership and business insights you can apply toward your own business growth. It was recognized by Entrepreneur Inc magazine as one of 24 Exceptional Women-Hosted Podcasts for Entrepreneurs in 2017.
You can also get access to my favourite leadership tool – the CEO Fast Track. This guide is designed to help you do the work that matters most.
If you'd like to connect with me, please do! You can always hit reply to my emails, connect with me on Twitter or Facebook, Instagram or send me a direct note. I'd love to hear from you.
Here are a few of my favourite (and most popular) posts:
The Pull of Your Unrealized Potential 
It's been way too long since you felt clear
The tools I use to run my business
The Paradox of Vulnerability + Power 
It's not enough just to be great. 
15 Influential Bloggers Share Their Unconventional Ideas on How to Build a Powerful + Profitable Brand
The comfort of your chaos (my tough-love love letter) 
Every Monday I send you a Leadership Letter
It's a thoughtful, fluff-free missive from me to you designed to help you navigate your own entrepreneurial leadership journey.
"YES YES YES!!! I LOVE this newsletter." ~Kerry
Get your copy by clicking here or on the image below.