Work with Me
Leadership Coaching for Ambitious, Mission-Driven Entrepreneurs
Leadership Coaching with Stephanie Pollock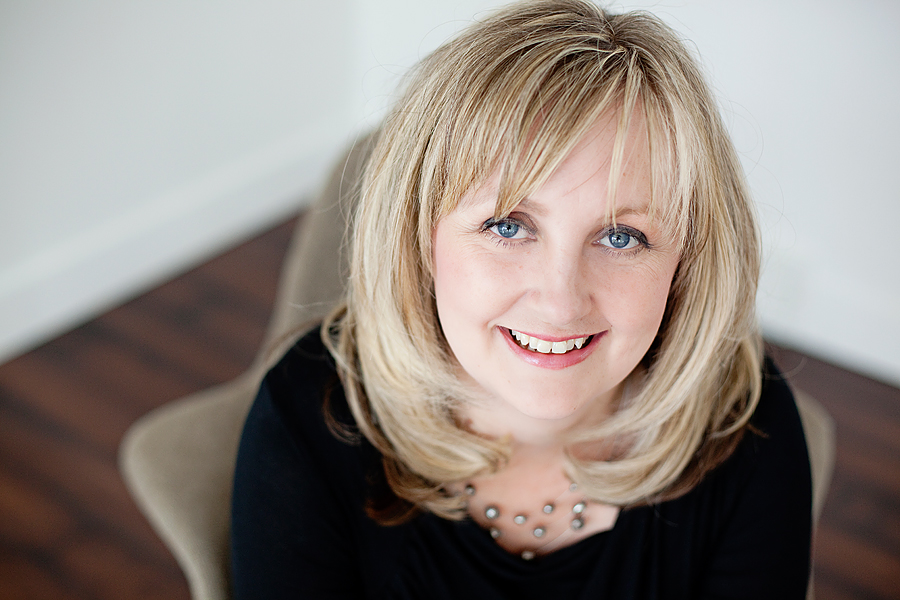 There are a lot of coaches out there who I hide from – the bubbly, infomercial types that lack the accomplishments they are telling others to achieve. Stephanie is not one of those people. She is smart, tough, and has built a successful business practicing the values-led business planning she has pioneered. If you are highly successful but feeling more drained than inspired by your work, invest in coaching with Stephanie.
Building a thriving business has never been a challenge for me. Not letting the business run over my personal passions and family time – that's been my issue.
In a way that no business book or personal resolution could do – Stephanie challenged me to look at my values and define practical actions to reshape my business and get more pleasure from my professional life. It is work everyday to stay true – but what she teaches, sticks.
Claudia Moore
Claim a bigger, bolder vision for your life and work. On your terms and sacrifice-free.
You are a woman of big ideas and bold dreams.
You are a leader, a change-maker and a status-quo breaker.
While everyone else works inside an existing system, you're building your own.
You do it because you care deeply about the people you are here to serve.
You do it because you need an outlet for your creative ideas and expertise.
You do it because deep down, you know you have the capacity and desire for greatness.
And you do it because you want to make some part of the world a little bit better.
But here's the reality – building and growing a business is not for the faint of heart.
It requires a deep personal commitment, a bias toward action and the resilience to keep going even when you'd rather throw in the towel and get a job at Starbucks.
On any given day, you're making a myriad of decisions about what to do now, and what to do next. And sometimes you don't have all the information to do that, and it feels like one big, scary leap of faith.
And, at the same time, you're also seeing countless messages telling you all the things you 'should' be doing. Webinars! Instagram! High-end offers! LinkedIN! List building! Scale! Leverage! Grow!
Some days it's all you can do to stay focused on what is most important for YOUR business, without falling down the rabbit hole of self-doubt, procrastination, and comparison.
And other times you're so buried in the day-to-day demands and constant decision-making that you forget (though never completely) the goals and aspirations that tug at your heart when you get quiet enough to listen.
You can rise without compromise.
It's time to make a personal commitment to your business potential. 
You've been wanting it, craving it, for so long and you're tired of waiting for permission to claim the business you've always wanted to build.
It's time to tap the pulse of your greatness. To own the responsibility you've earned. To get the recognition you deserve. And to ground your work in clear, unwavering PURPOSE.
No more waiting. The time is now. And I'm here to help.
As your leadership coach, my goal is to expand your confidence, clarity, and capacity so that you can:
Make smarter, faster decisions and ditch the second-guessing and over-thinking

Go after the opportunities that you've been avoiding

Use your voice with powerful conviction

Step into the spotlight with confidence

Level up knowing that you can sustain the growth 

Set better boundaries to protect your well-being and bottom line

Not worry what other people may say or think

Ditch the compare-and-despair thinking that keeps you stuck

Take care of yourself (and your team) keeping your values intact

Use your business as a platform for good

Build the skills you need to make your ambitions a reality
Now ask yourself —
What would be possible if you showed up to greet your business like THIS every morning?
(hint: you'd be unstoppable)
My approach is non-prescriptive and highly customized. We will take a holistic approach to our work together. I'm not going to throw cookie-cutter tactics your way or be prescriptive on how you should grow your business.
You're way too smart and resourceful for that.
Instead, I'll be your guide, coach and strategic partner to help you build something that sustains you and keeps you getting up every morning excited to do your work. It means we'll spend less time focusing on a particular strategy, and instead help you develop the core skills and mindset that will carry you through any business challenge or opportunity.
I will help you develop the leadership skills and confidence to strengthen your personal power, amplify your voice and equip you to make your greatest contribution through your business.
All deeply rooted in YOUR core values. All perfectly aligned with how YOU best show up.
My approach is one part coach, one part cheerleader, and one part strategic partner. I am direct, yet kind and highly intuitive.
And I'm going to help you shine.
Stephanie Pollock has been my business coach, confidante, and friend for almost 3 consecutive years. I'm still amazed at the wisdom she imparts for her age. Throughout the gyrations and metamorphosis of my business (and life), Steph provided business and life coaching support that not only gave me the nitty gritty details of what to do next but the belief that I could carry out these actions.
She brings to the table a blend of corporate experience combined with creating and sustaining a successful on-line business (while raising 2 small children) too! Steph never failed to amaze me for her ability to provide ideas and words at our sessions that embraced the essence of what I'd been struggling to create and say.
Her depth of resources to help entrepreneurs (and giving it so freely) makes her a one-stop source for a small business owners dive into the world of business best practices. Whether you're just starting to get your feet wet in your business or been steering your business ship through rough waters, talk with Steph and she'll help create a strategic plan that marries your passion, values, and personality to sail into smooth waters.
She's the real deal! Forever grateful.
Bonnie Roill
Here are the main ways to work with me:
The Activator: 4-week kick-start
The Activator: 3-month intensive
The Accelerator: 6-month partnership
➤ The Activator
Short-term, focused, solution-driven coaching to keep you moving forward.
We'll work together over the course of 30 days with an eye toward focused action. We'll remove any roadblocks and ensure you are clear about your next steps.
This coaching is a perfect fit for you if:
You've got a specific problem/barrier/challenge you need to bust through to ensure you keep taking action
You're kick-starting a new project or initiative and would love an extra set of strategic eyes to be sure you're set up for success
You need to make a key decision about something but you're stuck between all the options
You're consumed by busywork and feel overwhelmed and unclear. You need some help getting things in order and prioritizing where to put your focus.
You're playing around with an idea but aren't sure how to decide if it's viable or not (and where to begin)
What's included in the Activator package:
Week #1: 90-minute strategy and planning session
Week #2: 60-minute coaching session
Week #3: 60-minute coaching session
Week #4: Unlimited email coaching + 1-page action plan (created by me to summarize your next steps and focus)
Investment:  $995 CAD
To book your Activator package, contact me here. Want to chat first? We can also have a 20-minute call to ensure we're a good fit.
➤ The Amplifier
Medium-term, momentum-focused coaching to help you get and sustain traction, and finally, start making things happen.
We'll work together over three months to take you from idea to execution. I'll be your guide, coach and accountability partner along the way to hold the bigger vision and plan for your goals and big ideas.
This coaching is a perfect fit for you if:
You're ready to take your finger off the pause button and feel the rush of regular, focused action
You've made the leap into entrepreneurship (or are about to) and now need to lay a strong foundation
You've got big ambitions and you need a plan that matches them and sets on on the right course
You're self-aware enough to know that when you're accountable to someone, things get done
You're tired of playing small, side-stepping opportunities and hiding out (but putting yourself out there is terrifying too!)
Your current business model is feeling less than liberating, and you know a change is needed
You've lost sight of what makes you original, compelling and valuable — and you're exhausted with all the online 'noise', and scrambling to outshine your competitors
What's included in the Amplifier package:
1, 90-minute strategy and planning session
1-page action plan for the three months (I'll deliver this 48-hours after our first session)
9, 45-minute coaching calls (typically 3 weeks on / 1 week off for implementation)
Regular email support throughout the three months
Investment: $2995 CAD
*Payment plans available
To book your Amplifier package, contact me here. Want to chat first? We can also have a 30-minute call to ensure we're a good fit.
➤ The Accelerator
A longer-term partnership to help you accelerate your success while keeping it aligned with your deepest values and with an eye toward sustainability.
If you're ready to tap the pulse of your greatness and level-up in a way you haven't yet thought possible, this partnership will be the catalyst to tremendous growth and fulfillment.
We'll work together as partners over the course of six months (or longer if you'd like) as you expand your leadership capacities and grow your confidence. And I'll be right beside you as you navigate change, uncertainty, key decisions, new growth opportunities, setbacks, and big wins.
This will be an incredible period of growth for you, and I'll be there every step of the way to challenge you, care for you and cheer you on.
This coaching is a perfect fit for you if any of these ring true:
You're stepping into a bigger version of yourself and embracing your leadership role in your company (even if you're a company of one)
You know there are some gaps that need to be addressed before you can move beyond your current reality. They might be issues of confidence, clarity or capacity.
You're ready to commit to a period of growth. You're hungry to accelerate your progress, and you feel this desire deep in your bones (but you're also scared to death!)
You have some really ambitious goals that light you up and you're prepared to do what it takes, and you want someone along for the journey to keep you on track
You're tired of floundering around, dipping in and out of action, wondering if this is all worth it in the first place (you secretly know it is, but something's gotta give)
You are about to embark on a big change, and you need a caring, objective partner to help you navigate it all
You know that the biggest barrier to your success is you, and you're no longer ok letting your fears rule the show
You're exhausted! Your business is successful but you've barely had a chance to look up and ask yourself if you're actually happy
You have a hunch that something's out of alignment but you're not sure what or how to fix it
You want to work to your fullest potential (and have a feeling you're not currently)
What's included in the Accelerator package:
A deep dive assessment to clarify and guide our work together
1, 2-hour Values-in-Action session to ensure all your plans operate in alignment with what matters most
1, 90-minute strategy and planning session
12, 60-minute coaching sessions (or 24, 30-minute sessions if you want to coach in shorter bursts)
1, 2-hour review and planning sessions to adjust goals, set milestones and keep you on track
Unlimited email and text support (Mon-Fri)
Weekly accountability check-ins with me to keep you on track (optional)
Investment: $5995 CAD
*Payment plans available
The Accelerator package requires a 30-minute intake conversation with me first to ensure we're a good fit for each other. You can book your free call here
Stephanie Pollock is a powerhouse! As a new business owner, I was struggling with almost every aspect of my business. From attracting clients, to how to market myself, which affected my business generating consistent income. From our first conversation, I knew right away Stephanie would be the one to guide me through.
She understood my concerns and during our time working together she helped me get really clear on what I wanted for my business and taught me how to bring in new clients without being pushy or overbearing (not my style at all!) Overall, Stephanie worked with me to create a business I'm so proud of. Her in-depth knowledge and dedication to our work together helped me streamline my business so I now have consistent clients, a steady flow of income and I'm not scared of the marketing aspects of the business.
She made it simple and easy for me to follow a plan that catered to my specific needs and the needs of my business to succeed. My business would not be where it is today if I didn't have the guidance from Stephanie. I highly recommend Stephanie to any business owner no matter where you are in your business. She is amazing at what she does!
Michelle Peña