No matter how long the winter, the spring is sure to follow.
~Proverb
Today we continue with part two of our six-part series, 30 Powerful Ways to Spring Clean Your Business. If you missed the first installment, you can find it here.
This series is inspired by my CEO Fast Track guide – where I lay out the 6 core CEO disciplines required to move beyond the busywork, and find time to work ON not just IN your business.
In this episode, we're going to be talking about the second discipline – Relationship Nurturing.
Enjoy!


SPONSOR: Today's episode is brought to you by –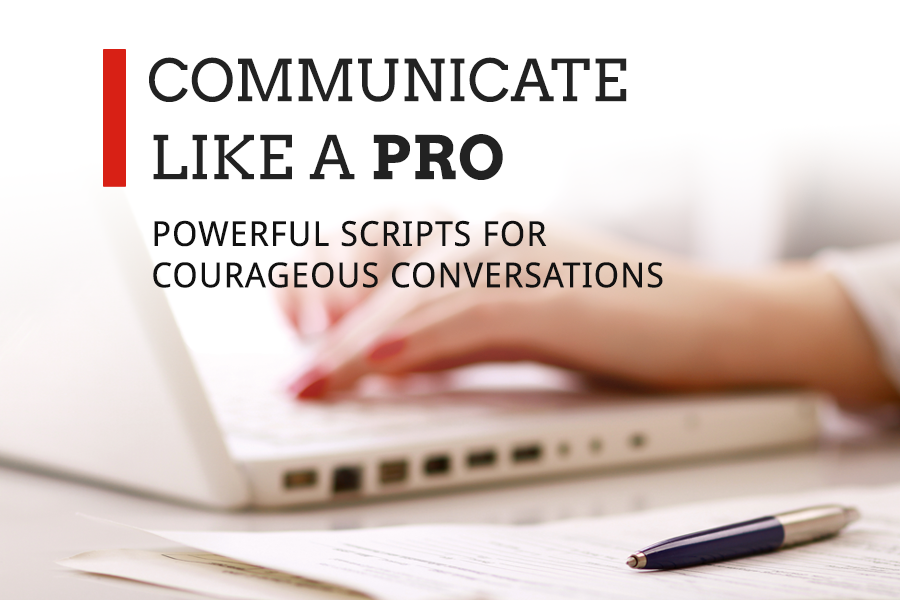 Done-for-you scripts for business leaders. Stop struggling to find the right words, and use mine instead. Over 50 scripts to help you navigate any conversation with confidence and ease.
Visit Communicate Like a PRO and use discount code SPRING to save $15 before May 12th. 
Full Transcript
Today we continue with part two of our six-part series, 30 Powerful Ways to Spring Clean Your Business. If you missed the first installment, you can find it here.
This series is inspired by my CEO Fast Track guide – where I lay out the 6 core CEO disciplines required to move beyond the busywork, and find time to work ON not just IN your business.
In this episode, we're going to be talking about the second discipline – Relationship Nurturing.
Show me a successful business, and I'll show you a CEO who knows how to build strategic, mutually beneficial relationships. Because business is about people.
And yet, in the day-to-day grind of all the things that need to get done, it can be easy to neglect the importance of nurturing connections that could lead to more clients and greater opportunities.
The truth is, the idea of the lone-wolf entrepreneur is a false and misguided one that keeps otherwise smart women from reaching out for support and connection. And it's also a lonely one.
As you begin to nurture more business relationships, make sure you're doing so with the intent of genuine connection and mutual support (not just because you need something from there). You will ultimately activate the law of reciprocity if you give more than you take, and keep the relationship going all year long rather than in moments of need.
That's why allocating specific relationship nurturing time to your schedule is crucial, and will ensure your relationship account is full when you need to make a withdrawal.
To be clear, this CEO discipline isn't about ad hoc social media chit-chat, it's about strategic relationship building that's mutually beneficial and supportive.
So let's identify five key activities you could do with this second CEO Discipline, to spring clean your business. This list is not exhaustive but will get you headed in the right direction.
Important note: As I said in the last episode, If you're listening to this in a different season, don't discount these ideas. While we're maximizing the energy of spring, these can be accomplished any time of the year.
Book a check-in meeting with your team
It's easy to go day-to-day and just take for granted that our employees, contractors, and vendors are happy. As a leader though, your job is to have your finger on the pulse of how the people who work with you and for you are doing.
Use this spring season to have individual meetings with your employees to check in on their satisfaction, growth goals and any fresh ideas they have for their work and your company.
Don't have employees? No problem. Reach out to anyone that supports your business whether that be contractors like graphic or web designers, virtual assistants, copywriters or bookkeepers and see how things are going for them. Are there ways for you both to streamline your workflow process to make things tighter and more efficient?
Allocate a Power Hour per week to making connections
In her book, Better than Before, Gretchen Rubin talks about the Power Hour — a focused 60-minutes where you check off as many of the little to-do's off your list as possible.
Let's apply this same idea to your relationship building. Now, to be clear, I'm not advocating that you rush through as many calls as possible, but rather simply that you schedule this time into your schedule. Maybe you can call it a Connection Hour instead.
Before you begin, dust off the list of people you've been meaning to reach out, follow up with or would like to start a relationship with. We all have those lists.
Now, allocate an hour per week to making those connections whether they be by email, phone or a virtual Skype date.
Connect with past clients
This an often overlooked opportunity that I'd love you to not miss out on. Typically, when we complete work with a client, we wrap things up and then move on.
I want to encourage you to stay connected with past clients, for a number of smart, strategic reasons.
Your past clients are your best source of referrals. Assuming they loved working with you, they'll be happy to sing your praises to people looking for the same sort of support. Staying connected with them keeps you top of mind when these opportunities come up.
And your past clients are also your best source of new work. As is a common business truth, it's much easier to get work from someone who's already hired you, than someone who hasn't. If you're connected to what's happening in your client's world, you have the opportunity to present other ways to work with you that meet them where they're at now.
And finally, your past clients are a treasure-trove of information you can use to shape and craft your messaging and offers. Connecting with them on a regular basis helps you understand the lifecycle of your clients, and helps you identify opportunities for new services or products.
Review your email management systems and messaging
Assuming you have an email list, this is a perfect time of year to give it a good spring cleaning.
There are a few ways you can do this, to maximize the value you provide and create better efficiencies on the back-end. Let's look at a few steps you can take.
Prune your list.

 Chances are good that you have a substantial group of people on your email list who aren't opening your emails. And that's costing you money and skewing your open rates. Here's an opportunity to create a re-engagement campaign to bring back cold subscribers or delete the ones that have gone completely stale. I'll link to an article in today's show notes about how to do that, but what I'd recommend is 3 emails specific to your cold subscribers (say those that haven't opened in 90 days) with an intent to get them to open and reconfirm their desire for your messages. Don't just delete cold subscribers before you do this.
Clean up your free offers.

 Do your free offers lead people to the type of products or services you actually offer? It may be time to create a new lead magnet that's more relevant and resonant for your ideal customer. By following some of the other ideas mentioned today, you should have a better idea about what your people are looking for, and where they could use some support. This is a great time to create something new and helpful to send your community.
Create an onboarding sequence.

When a new subscriber joins your list, you have a powerful opportunity to welcome and orient them to your world. And the best part is that you can do this once and then automate it so everyone gets the same user experience. Take an afternoon to review your onboarding sequence to see if it hits the right notes and sets people up to engage with you. Perhaps you add a few extra messages after the initial welcome email to showcase your best work, deliver value and then show them how they can work with you. People are most engaged when they first opt-in. Don't lose that opportunity with a generic and basic thank you message and then nothing.
As a side note, I use ConvertKit for all my email marketing, and with their tagging and sequence tools, they make this really easy to manage. I wrote a post about how I use ConvertKit which I'll link to in today's show notes. I get a lot of questions about what system I use, so I wanted to be sure to share this with you.
Conduct 1:1 interviews, focus groups or customer/reader survey
Nothing will strengthen your marketing messages and product offers better than intimately understanding exactly what's going on for your ideal customer or client. What are they struggling with? What are they longing for? What have they tried? What's worked and what hasn't?
Use this season to have as many direct conversations with your ideal buyer as you can. Be an active listener to deeply understand what's true for them in relationship to the work you do.
There are many ways to do this, from 1:1 interviews in person or by Skype, small focus groups or with a big customer or reader survey. I'd advocate for a mix of at least two strategies so you can really dive deep and understand the world through their eyes.
Make sure you take copious notes or record the conversation. The information they share is pure gold for you to mirror back your understanding when you communicate your offers. This isn't done manipulatively, this is done with empathy — empathy for where they find themselves in relationship to where they want to be. People want to be heard — show them that you're listening.
***
Ok, so there are my five strategies to spring clean in the CEO Discipline of Relationship Nurturing. Stay tuned next week when we continue our 6-part series on the 30 Powerful Ways to Spring Clean Your Business. We'll be talking about creation and optimization.
Finally, if you are liking the Beyond PRO Podcast, can I ask you the tremendous favour of popping over to iTunes to rate and review the show? It helps this show get found by more entrepreneurial leaders like you. Be sure to share your name and website if you want, and I'll give you and your business a shout-out on the show.
Thanks to Royal Fan 848 from Canada who said —
"Loving Stephanie's podcast. It's giving me tangible, practical tips for achieving my goals. While I'm not a business owner, I have many personal projects on the go, and her advice is just as applicable. Keep up the great work, Stephanie! I love tuning in with my Grande Americano!"
Thanks to Royal Fan 848! And thanks to you for listening to the Beyond PRO Podcast. Have yourself a wonderful week.
Recommended Resources:
Communicate Like a PRO: Powerful Scripts for Courageous Conversations
Better than Before – Gretchen Rubin
30 Powerful Ways to Spring Clean Your Business (Part #1)
Why I Switched from Aweber to ConvertKit
How to Clean your ConvertKit List
Thanks for listening:
I want to thank you for listening and to those that have taken the time to review the show. If you like the Beyond PRO Podcast, please consider leaving an honest review in iTunes. Your review goes a long way to help this podcast get found by more people. Thank you!
You can review & rate the show here Beyond PRO Podcast
Liked this episode? Please consider sharing.
Just click on the image to tweet about this episode, or click on any social share buttons below. Thanks for your support.